Offertory Giving
Thank you for supporting the mission, ministries, day-to-day administration and campus maintenance of St. John Neumann parish with your Offertory gift!
Our parish has a solution to make donating simple and easy, while at the same time keeping the process safe and secure. WeShare online giving is available for parishioners who would like to make offerings, as well as donations and payments to other parish collections and events, without writing a check. We have decided to use this electronic solution for the well-being and growth of our parish. No information about your bank or credit card accounts passes back and forth on paper, making the process private and secure. And, it saves all of us time so is a win-win for our parish.
Those who wish to continue to use traditional methods of offering may do so, however, we ask that you prayerfully consider making the change to this electronic giving solution.
May God reward you,
Fr. Dury
We love our Online Givers!
Over 50% of our operating budget comes from Online Givers through WeShare. Consider giving online using your checking account instead of a credit or debit card to make your donation stretch even further!
You now have the opportunity to offset the processing fees.
Magnify the Lord Capital Campaign
St. John Neumann is a vibrant parish in a rapidly growing area. This reality presents us with the opportunity to draw more and more souls to Jesus Christ. We invite you to help us accomplish that goal by participating in our exciting "Magnify the Lord" Capital Campaign! Visit this page to learn more about the Campaign.
Outreach to the Poor
St. Vincent dePaul and the Good Samaritan Ministry serve various ministries locally and nationally, both financially and with volunteer hours. Monetary gifts are divided between the organizations. The blue Outreach to the Poor envelope is in your monthly or quarterly envelope packets. Blank envelopes are available in the information lobby of the church. To give online via WeShare – click the button below.
The Appeal - Supporting Catholic Ministries
The Appeal 2023
The Appeal occurs each year and asks parishioners to renew their commitment to fund the needs of identified diocesan ministries, programs and services.
Frequently Asked Questions about Online Giving
Q: Which payment methods are accepted?
A: WeShare has the ability to accept contributions from checking accounts, savings accounts, debit cards, or major credit cards such as Visa, MasterCard, Discover, and American Express.
Q: Do parishioners receive receipts for their donations?
A: Yes, all contributors enrolled with WeShare can elect to receive receipts via e-mail.
Q: Is WeShare safe?
A: Yes. WeShare is certified with the Payment Card Industry (PCI) Data Security Standards (DSS) as a Level 1 Service Provider. We implement the safest security standards for online transactions—your account information is immediately encrypted to ensure absolute financial security.
How much should I be giving?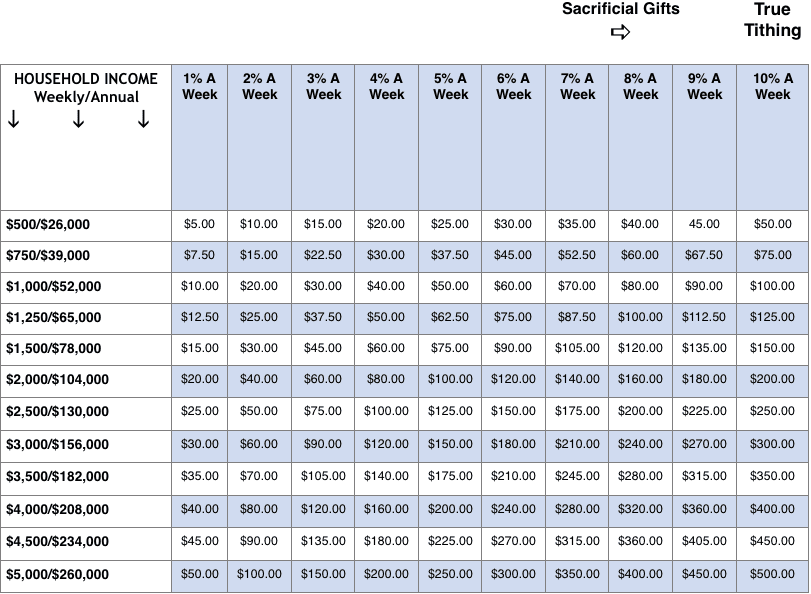 Endowments
The future of our parish is supported through endowment funds managed by The Catholic Foundation. We currently have three funds:
St. John Neumann Capital Endowment Fund provides for the future building maintenance
St. John Neumann Ministries & Programs Endowment Fund provides for future spiritual growth
St. John Neumann Parish Outreach Endowment Fund for outreach to the poor