Clergy
Fr. Daniel Dury - Pastor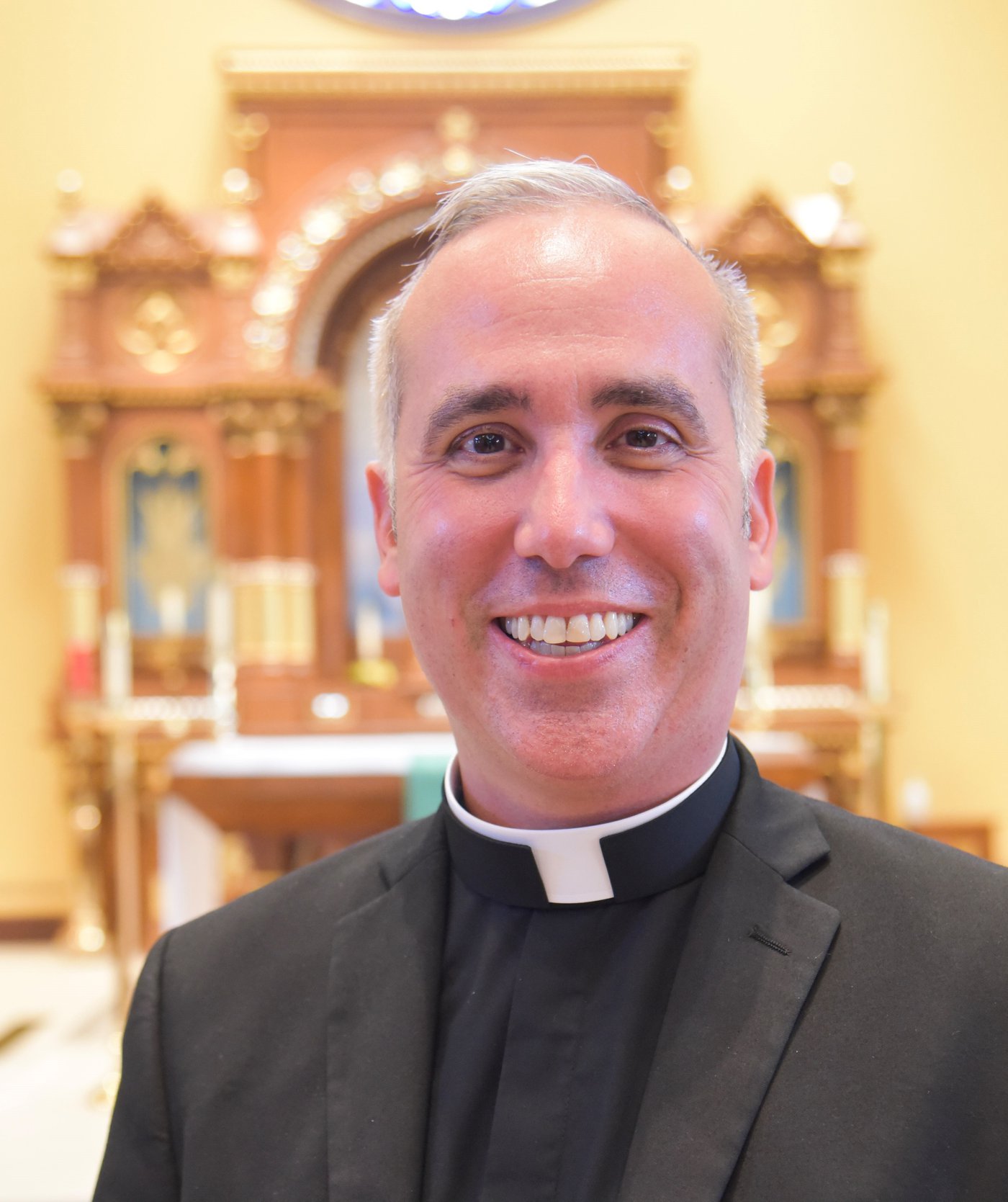 Fr. Dury grew up in Columbus and is a graduate of Reynoldsburg High School. He studied at The Ohio State University in the Fisher College of Business, which makes him an avid Buckeye fan. He also studied at the Pontifical College Josephinum Seminary in Columbus and Mount Saint Mary's Seminary in Emmitsburg, Maryland.
Fr. Dury has served at St. Paul Church in Westerville, the Perry County Consortium of Catholic Parishes, and St. Catharine Church in Columbus before he was named pastor of St. John Neumann Church. He loves to fish, travel the world, and a good bourbon.
Fr. Jins Devasia - Parochial Vicar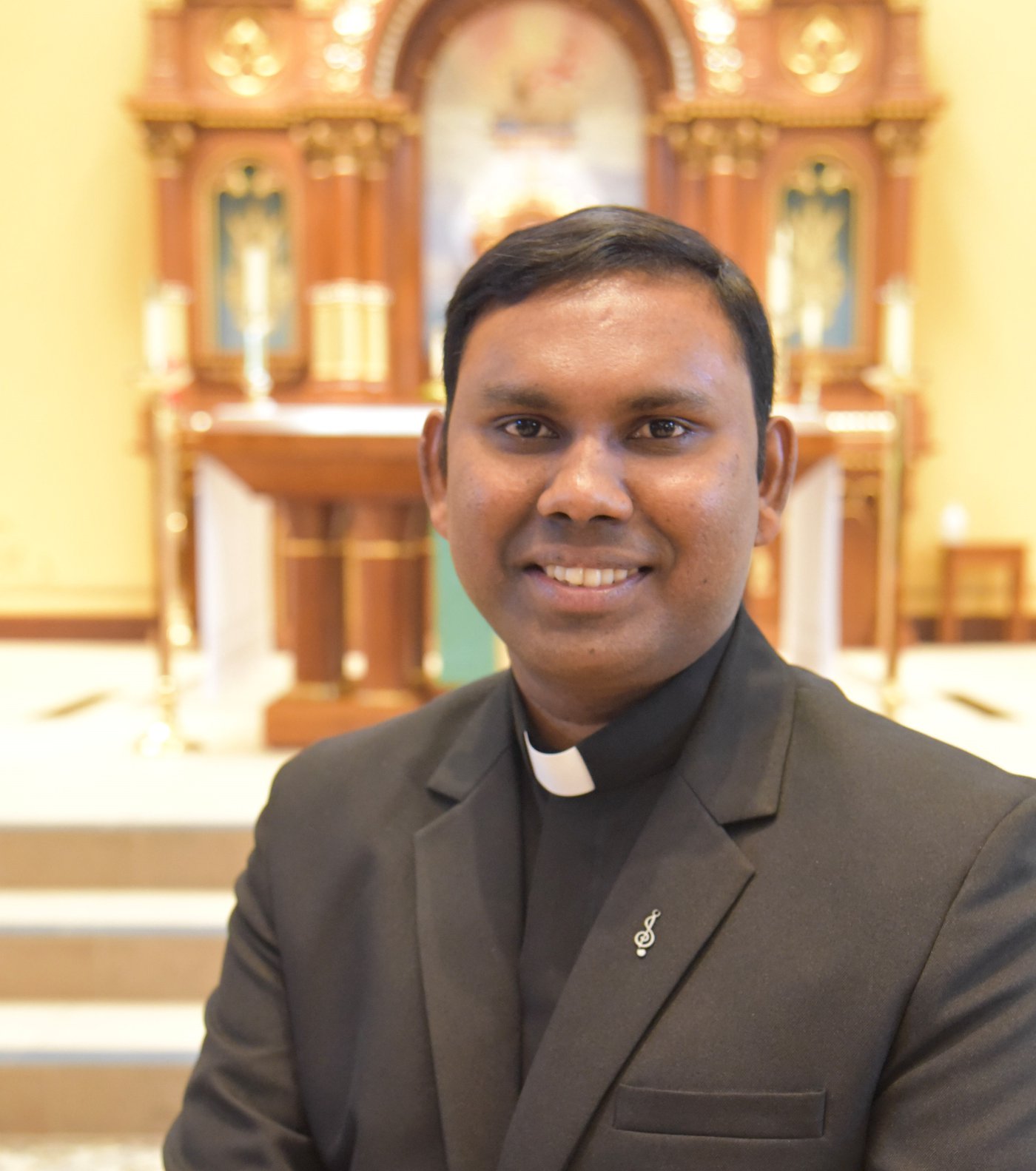 Reverend Jins Devasia, H.G.N., is a priest from the Heralds of Good News order. Born in India, he was ordained on April 15, 2010. His first appointment was in one of their schools and parish at Yernagudam in India as assistant correspondent and assistant parish priest. Then he was appointed as the assistant parish priest for the Archdiocese of Ernakulam and Angamaly. After a year of service in that diocese, he was appointed to be in charge of the construction of their house for the destitute and named the director of the destitute house after its completion. After working there, he left for Papua New Guinea for a period of five years as a volunteer missionary. After returning from the Papua mission, he was appointed as the assistant correspondent and administrator of a school at Bonakal, India. When he was in Bangalore, he received the assignment to the Diocese of Columbus. He speaks some local languages of India and Pegion (Tokposin).
Deacon Carl Calcara - Pastoral Associate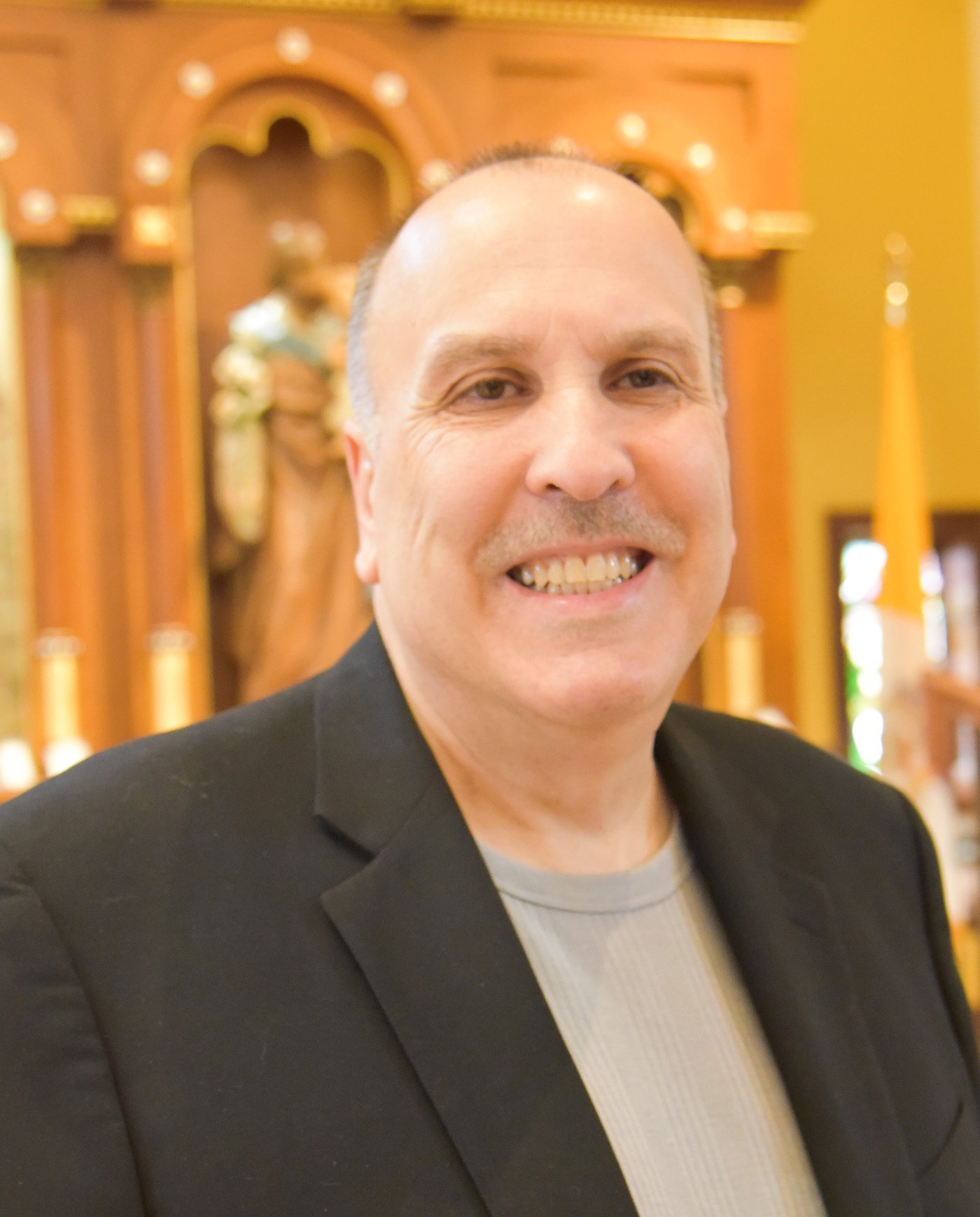 Deacon Carl and his wife of 30+ years, Gloria, have been members of St. John Neumann Parish since 2003. They have two grown children, Sophia and Carl William. He was ordained to the permanent diaconate in 2008 and was assigned to St. John Neumann Parish. In addition to assisting Fr. Dury as Deacon of the Word and Altar, Deacon Carl serves as the Pastoral Associate, coordinating Anointing and Communion of the Sick, and funerals.
In 2015 during Eucharistic Adoration, God called Deacon Carl to begin personally reaching out to inactive Catholics. Since then, he and other disciples of SJN have contacted several hundred families. Continuing to fully accept the gift of discipleship, in 2021 Deacon Carl authored the book, "The Mission of the Seventy-Two; Leave No Soul Behind", which empowers others to be shepherds of the Good Shepherd bringing the lost sheep back to God's Church.
Deacon Carl gives all praise and glory to God and is filled with much joy and gratitude being given the opportunity to be His humble servant for the St. John Neumann community and beyond. He enjoys going to and watching Columbus Blue Jackets hockey and particularly enjoys cooking up his meatballs and spaghetti for the SJN Community Festival. Most of all he enjoys Sundays attending Mass with God's family and having dinner with his family.
Administrative Team
Catherine Azzola - Director of Parish Administration
Libby Muhoberac - Office Manager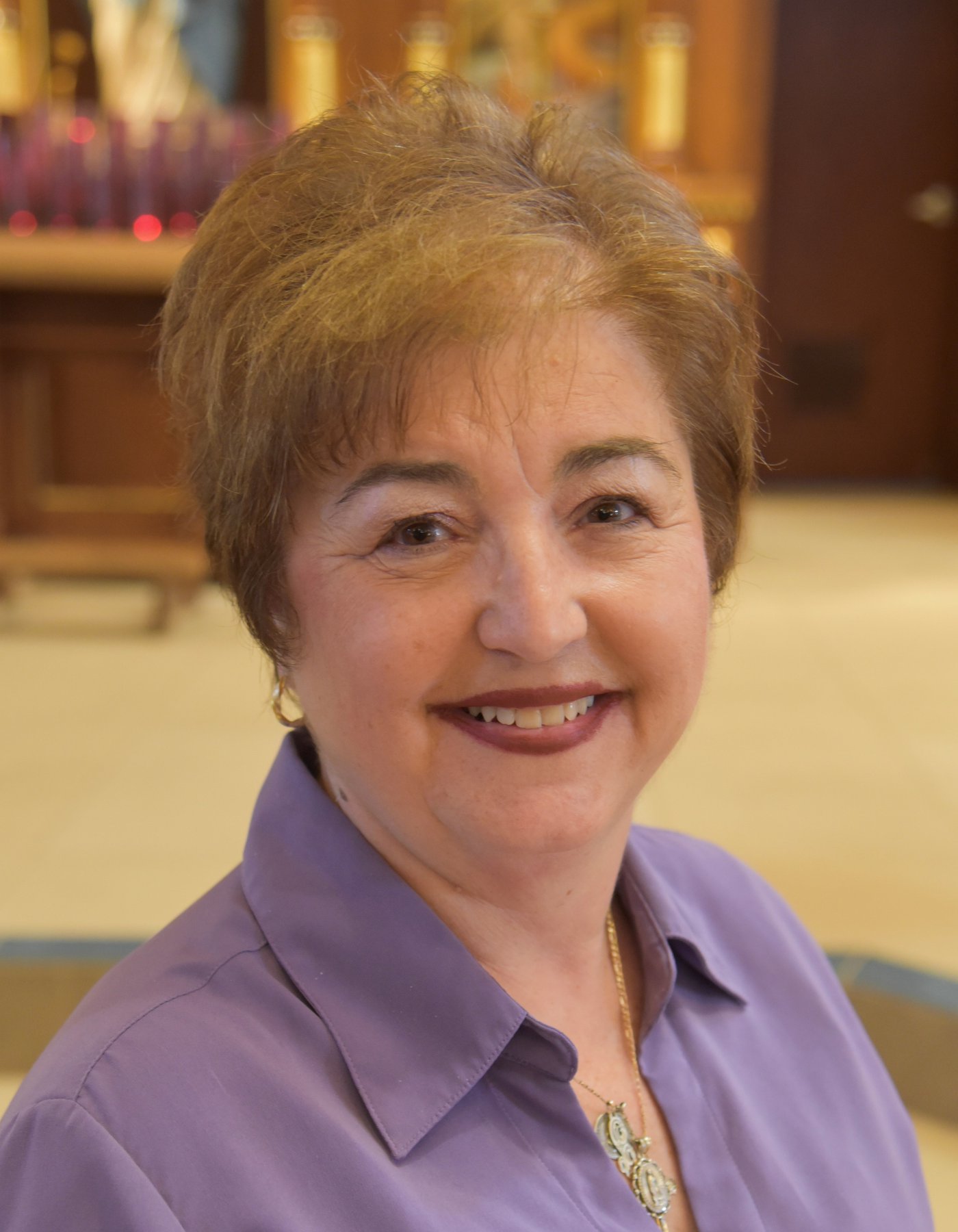 Libby Muhoberac joined the St. John Neumann Parish Office Staff in September, 2008, with the title of Parish Office Manager. Libby is the heartbeat of the Parish! She does just about everything that a Parish Office Manager could do and more. From managing the parish calendar to greeting our parishioners or visitors when they enter the door or answering your calls on the telephone and everything in between. If you have a question about anything parish-related, Libby is the one that can help you!
Libby is married to Matt Muhoberac and they have two daughters, Christy and Calli. They lived in Westerville for 25 years and moved to Sunbury five years ago. Libby still calls Chalmette, Louisiana home! Libby worked eight years as a teacher for the Archdiocese of New Orleans and has been with the Diocese of Columbus for twenty nine years. She was a teacher at Our Lady of Prompt Succor in Chalmette and then worked as a school secretary for St. Paul School in Westerville. Libby is a big LSU fan (Geaux Tigers!) and a big New Orleans Saints fan (Who Dat!)
Jennifer Glassmire - Administrative Assistant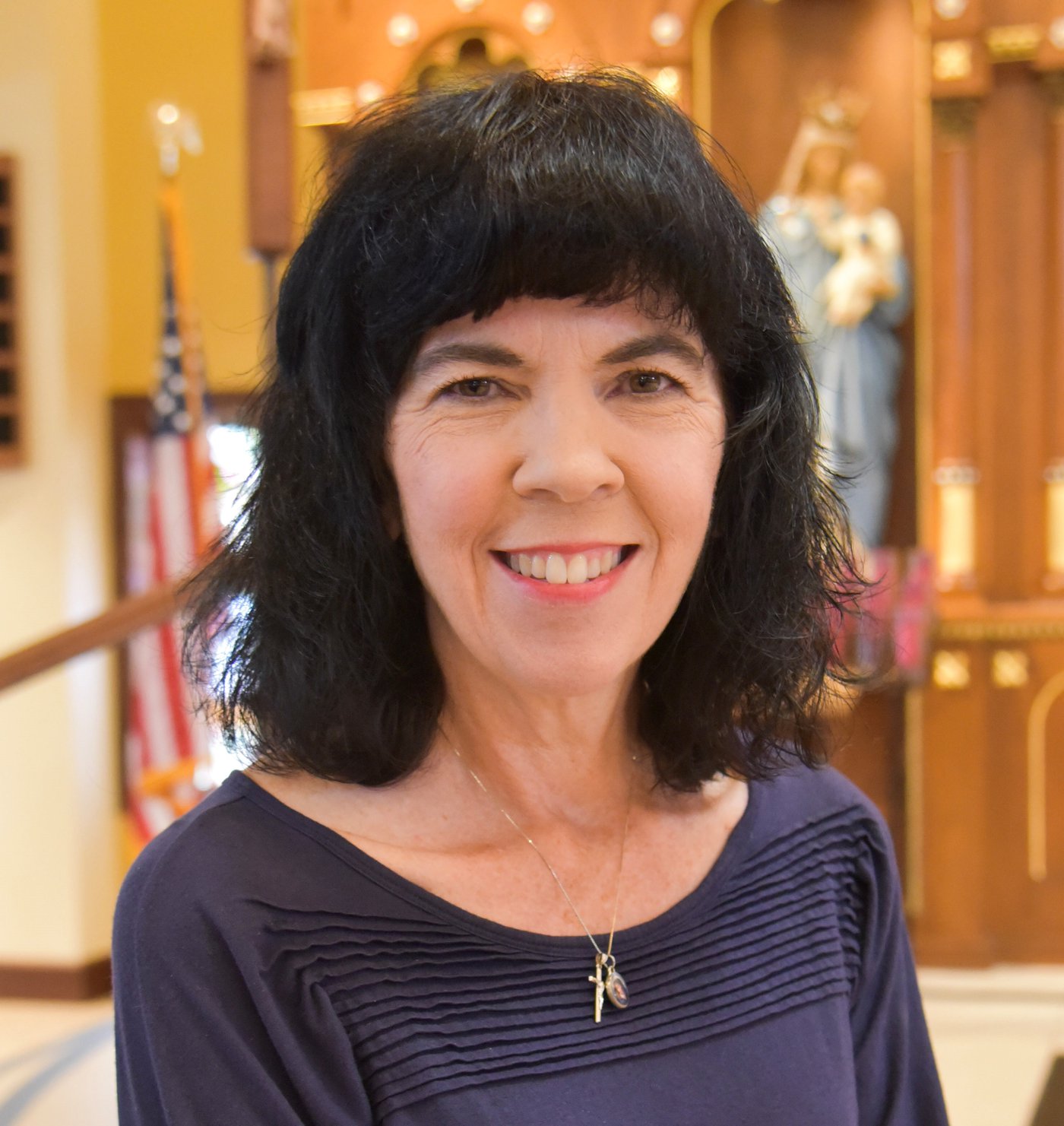 Jennifer Glassmire joined the St. John Neumann staff as the bookkeeper in 2004, and added the position of the Religious Education Administrative Assistant to her job duties in 2011. Jennifer enjoys meeting new families whose children are beginning PSR. She is blessed to be a part of the SJN staff!
Jennifer has a bachelor's degree from OSU and worked in banking for 17 years before joining the staff at SJN. She and her husband Denny have two children, Megan and Jack. Her interests are gardening and running. Jennifer ran in the Marine Corps Marathon in Washington DC for the last eight years and continues to train for her next marathon.
Jennifer Reinard - Director of Communications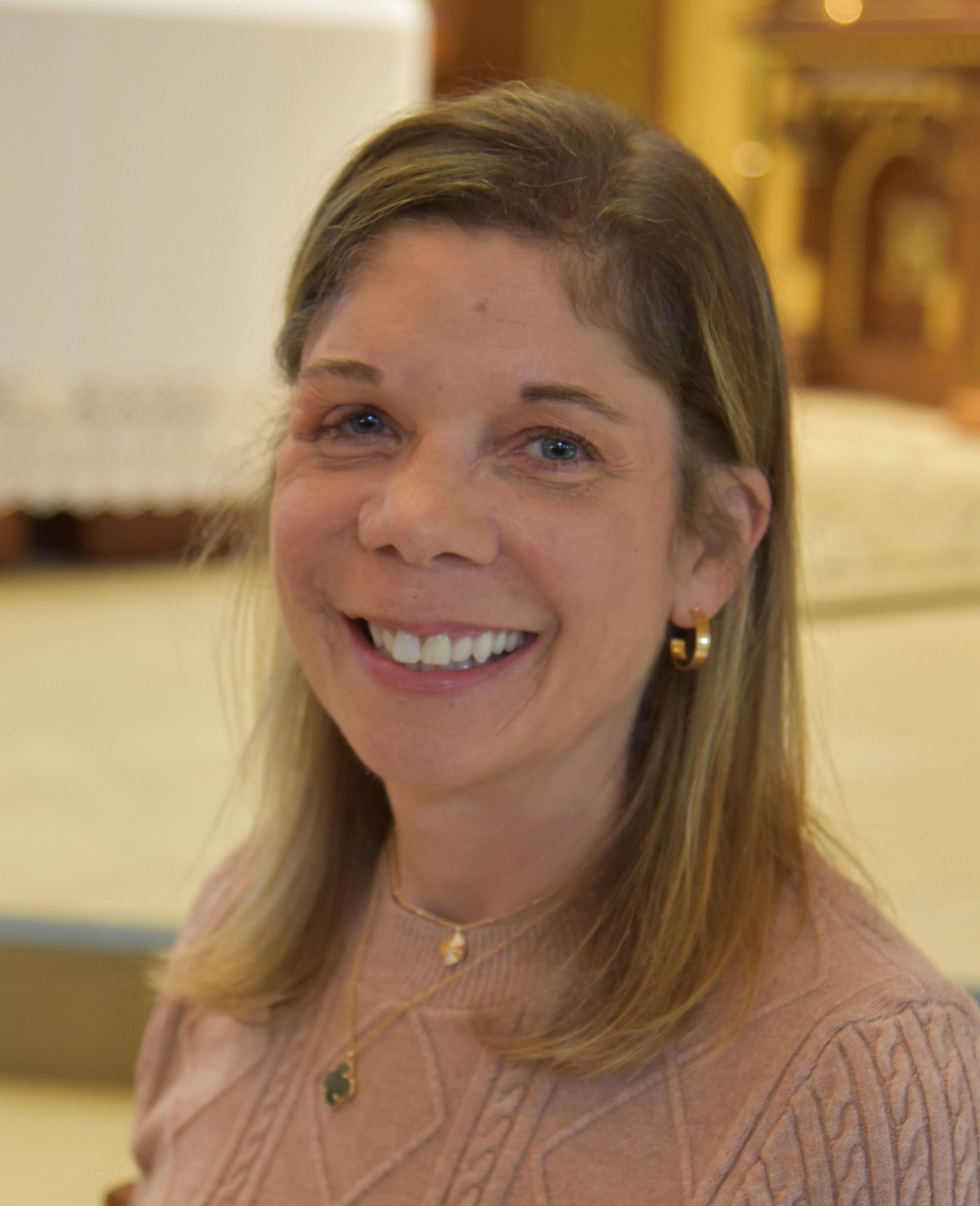 Jen joined the St. John Neumann staff in 2016 in the role of Communication Manager. Jen has a Bachelor's degree from Truman State University. Prior to joining the parish staff, she worked for five years assisting children and families at the Children's Advocacy Center in Chicago's northwest suburbs. She then moved to the field of healthcare association management and spent almost two decades planning and implementing educational events for healthcare professionals. Jen enjoys spending time with friends and family, doing volunteer work, and writing.
Jackie Sutton - Development Director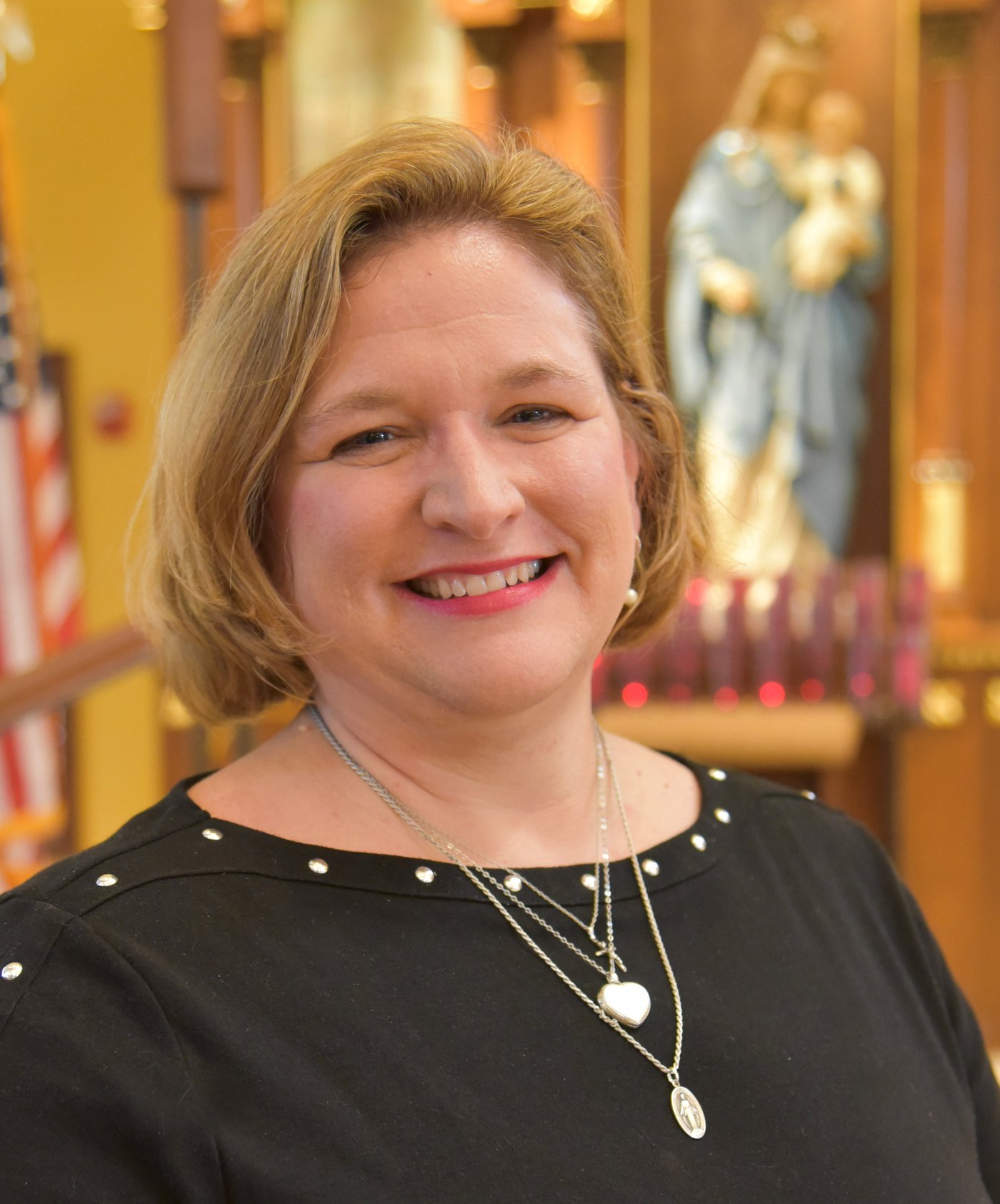 I have enjoyed working as Development Director at St. John Neumann since 2006. Since then we have eliminated debt, built the Faith and Family Center, and have expanded and beautified our church. I feel God's providence and am awed by the generosity of our families. I am looking forward to new projects on the horizon. My favorite part of my work is welcoming new parishioners and helping individuals get connected to parish life.
I have been married to Howard for about 30 years and we have four wonderful children – Jacob, Hannah, Jessica, Hayden and five grandchildren.
Bob Buzenski - Director of Technology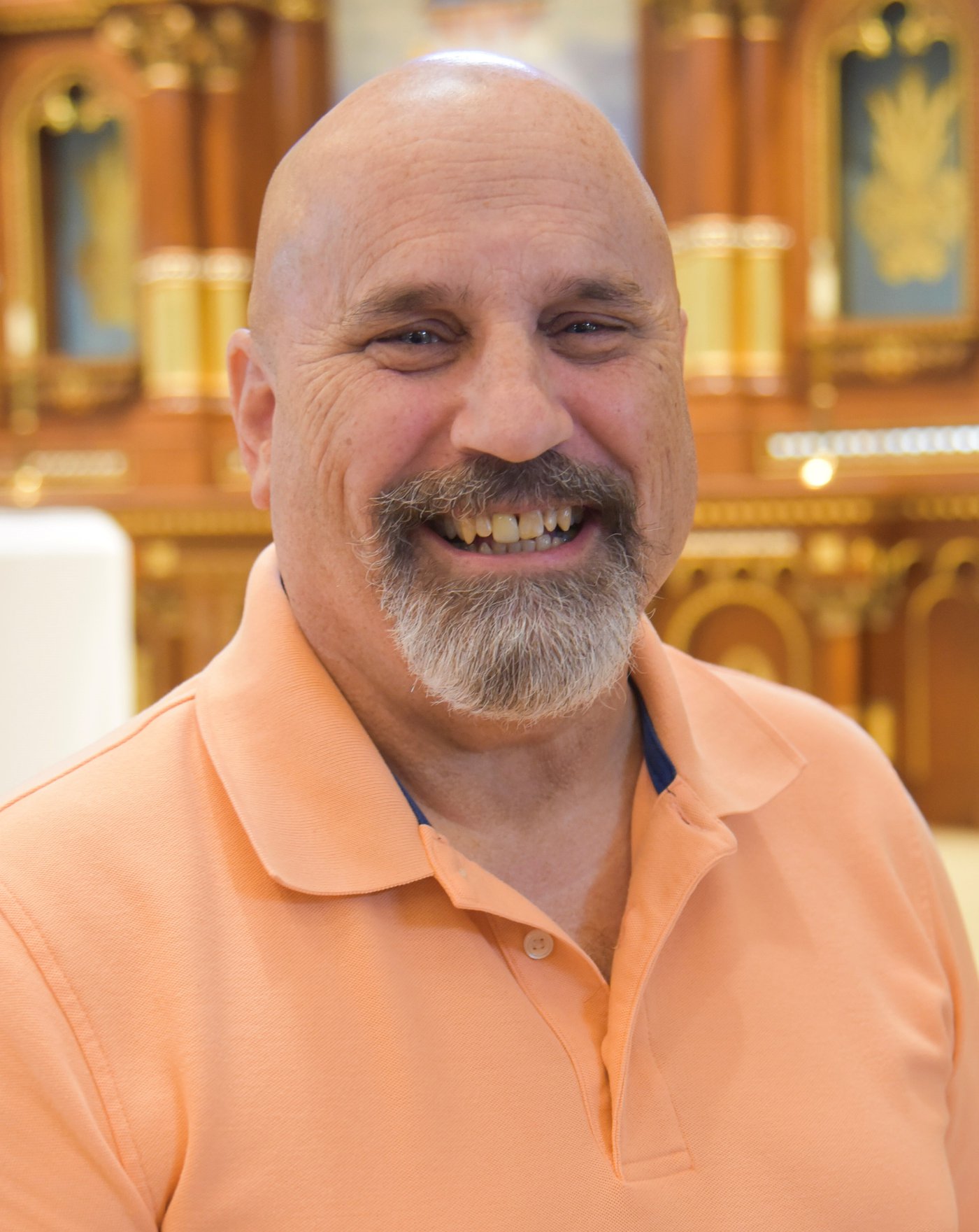 Bob is a USAF veteran and was stationed at Mtn. Home AFB Idaho. He has worked in the IT field for 44 years troubleshooting, maintaining, and repairing a wide range of computer equipment and networks. Bob began working for the Diocese in 2004, when Fr. Noble hired him as IT Director at St. Matthew Parish.
Ministry Team
Julie Bando - Director of Confirmation Preparation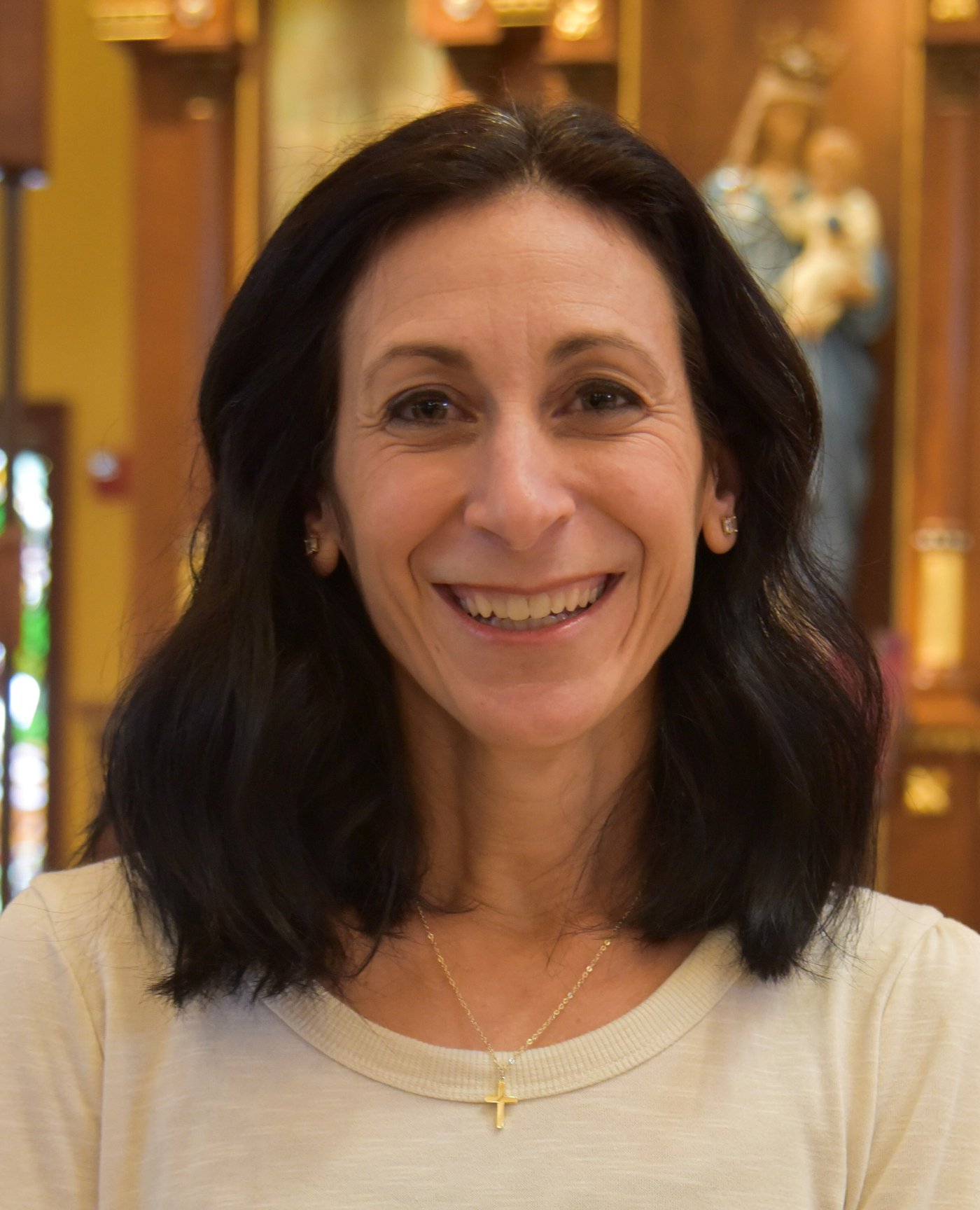 I grew up in Columbus and graduated from St. Francis DeSales High School! I received a Bachelor of Science in the Allied Health Professions from The Ohio State University and worked at an Urgent Care in Westerville for seven years and at Children's Hospital for 12 years. My family has been a part of St. John Neumann since 2009. I have been involved with volunteering at my kids' school, coaching soccer, and also organized the Children's Christmas program here at SJN several years ago. I joined the amazing staff in 2021 as the Confirmation Director and Associate Youth Minister and I'm loving every minute. I truly enjoy getting to know the teens and their families. I love cooking, baking and having family gatherings, which usually end in either playing a basketball or soccer game!
Kate Giddens - Director of Youth and Young Adult Ministry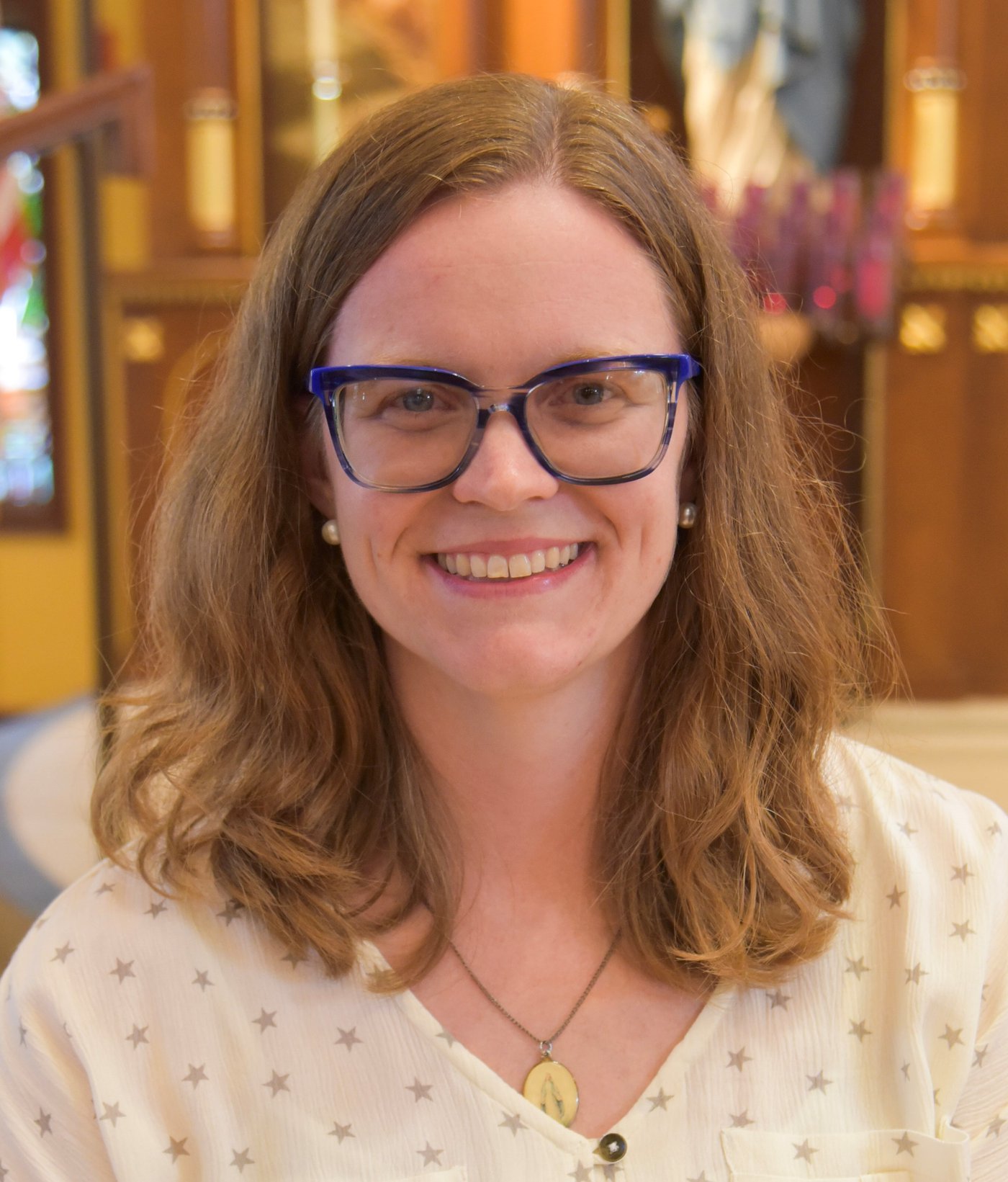 I grew up in Northwest Ohio and am a new resident of Marysville. I graduated from Ohio Wesleyan University in 2010 with my Bachelor's in Psychology and then earned my Master's in Theology from the Augustine Institute in Denver in 2017. My family and friends are very important to me along with many parishioners whom I consider family. I am newly married to my husband, Eric. We love to cook and eat good food. We also enjoy doing small hikes, star gazing, bonfires, and dancing. I enjoy making a positive impact on teens and young adults through the power of Jesus Christ and facilitating encounters with His love. Each day that I get the privilege to serve at St. John Neumann is a gift for which I am thankful! My favorite scripture passage is Romans 12:1-2 because an encounter with Christ, changes our hearts and minds. We willingly choose to do the good because of the power of his transforming His love. I also love Mexican food, peanut butter, and the color green.
Jennifer Porter - Childcare Coordinator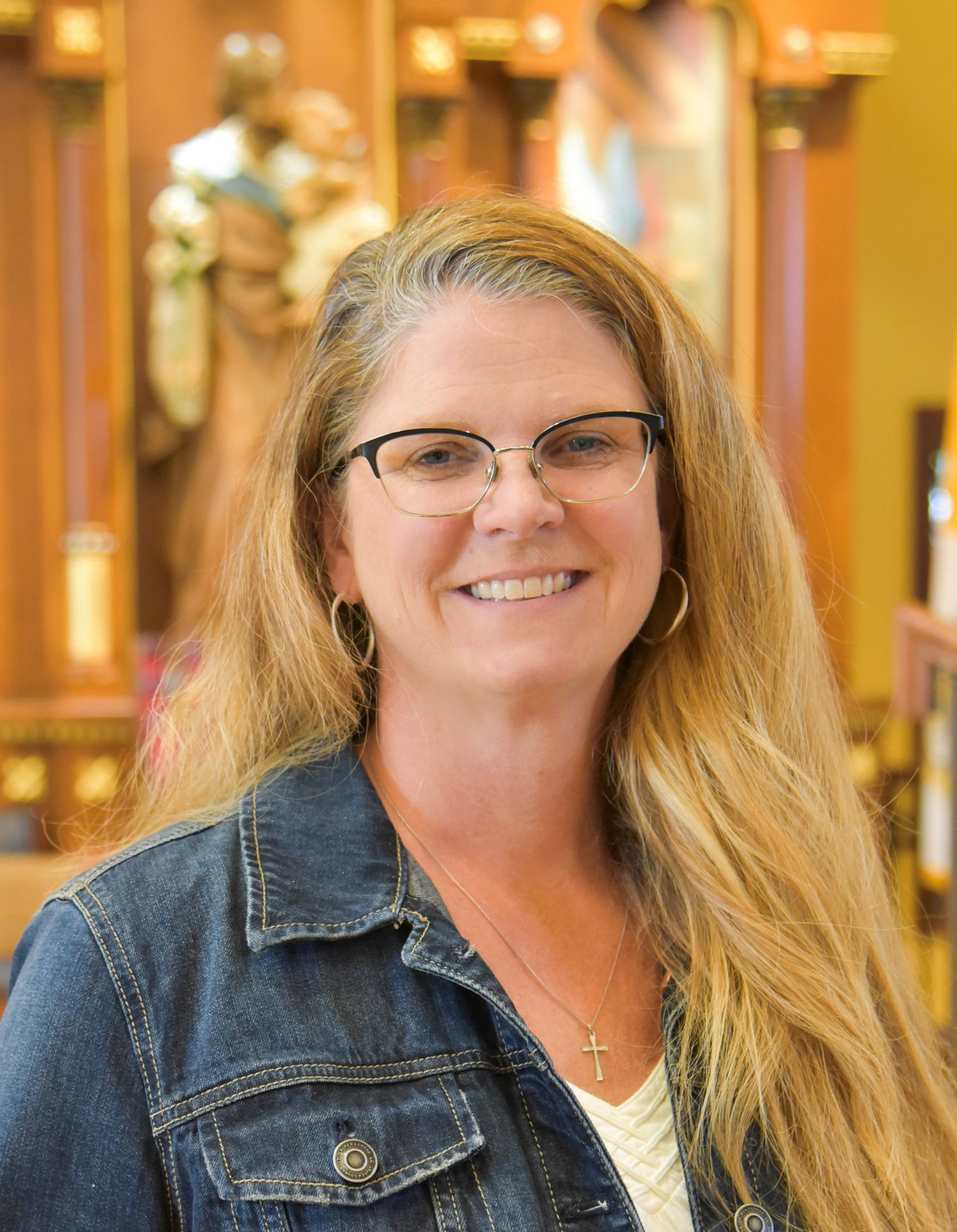 Jennifer Porter is our Childcare Coordinator. She has served in this role since 2014. When not working on special events, Jennifer is busy with her teen boys and her garden. She is a full-time employee with Olentangy Schools where she works as a teaching assistant in the special needs preschool program.
Rosemary Halter - Director of Baptismal Preparation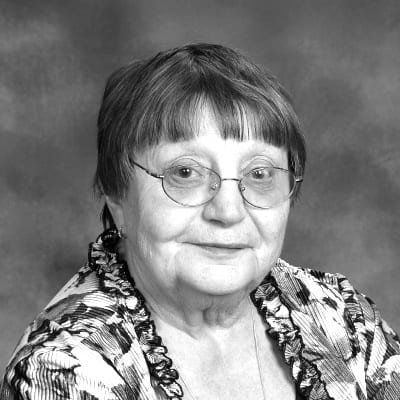 I love working with adults, particularly helping them learn about Jesus and become closer to Him. I have earned a Bachelor's Degree in Theology from Ohio Dominican University and a Master of Arts in Theological Studies from the University of Dayton. I been on the staff at St. John Neumann for about twenty years, including 17 years as RCIA Director. It has been a blessing.
I am a widow with two grown sons and four lively grandchildren. In my spare time I enjoy gardening and hiking. I also like to travel to interesting places. My ideal destination would be an exotic location with gardens and hiking trails!
Rich Krehnovi - Director of Sacred of Music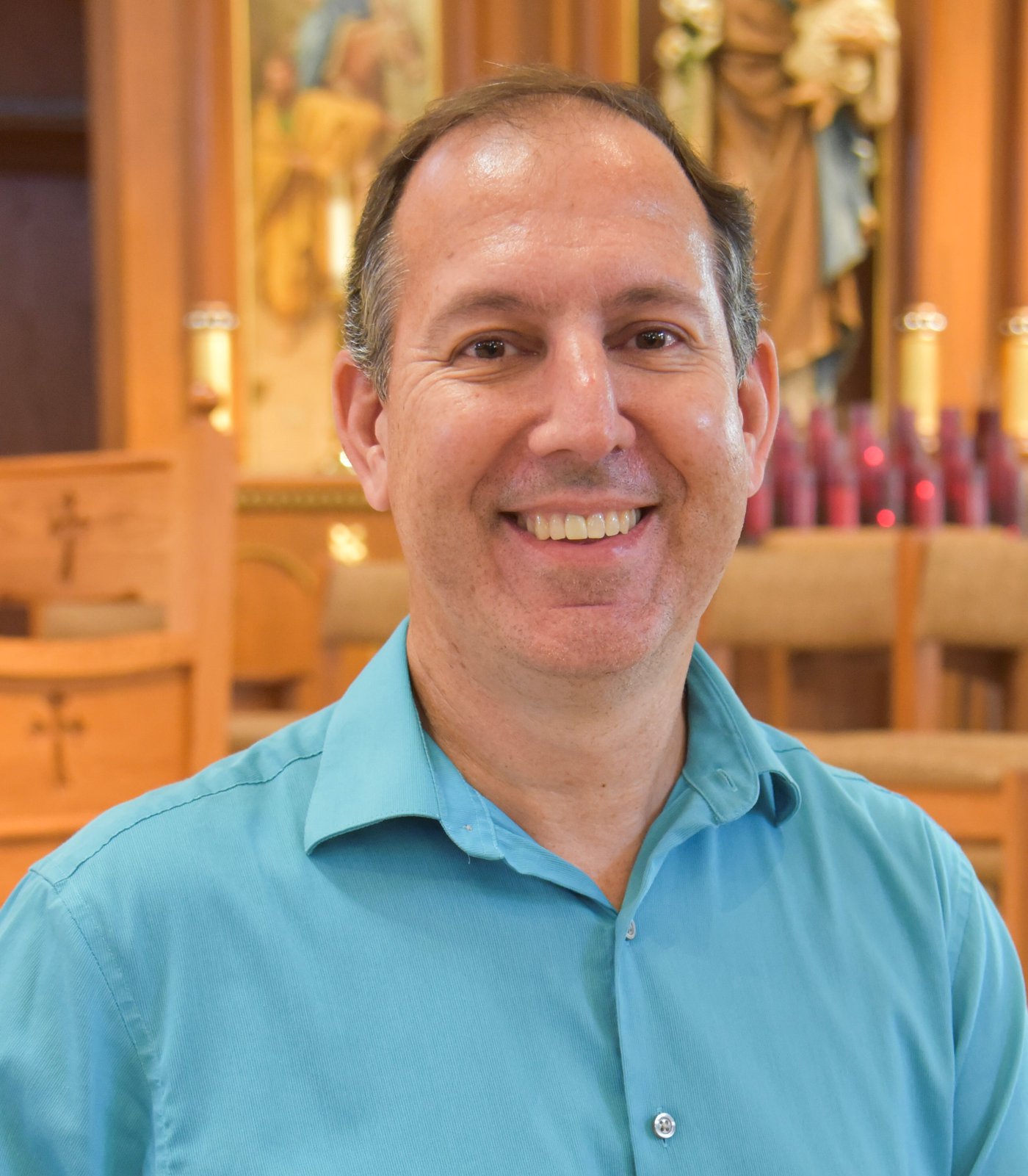 Born in Pittsburgh, PA, Rich Krehnovi is a central Ohio musician, receiving his Bachelor of Music and Master of Music Composition at The Ohio State University. His collegiate studies were on the alto saxophone, but he considers his primary instrument to be organ, which he started in the 2nd grade. He was a studio engineer at WOSU-TV, and has toured the east coast playing Oldies music. After leading music at St. Brendan the Navigator, he became Director of Music at St. Elizabeth Church, and joined the St. John Neumann staff in August, 2020.
Outside of music, Rich enjoys woodworking and the outdoors. He visits Lake Erie annually with his boat, and is getting his 3 young girls interested in fishing and tubing. He married Kristy in 2010, sharing an interest in ballroom dancing and live music. Rich has a brother and 4 sisters that travel to Mansfield, OH for family gatherings at their parents' home.
His ideal weekend involves lawn chairs, country music, and fair foods. Don't worry…he still makes it to Sunday morning Mass!
Kerrie Ritchey - Director of Middle School Ministry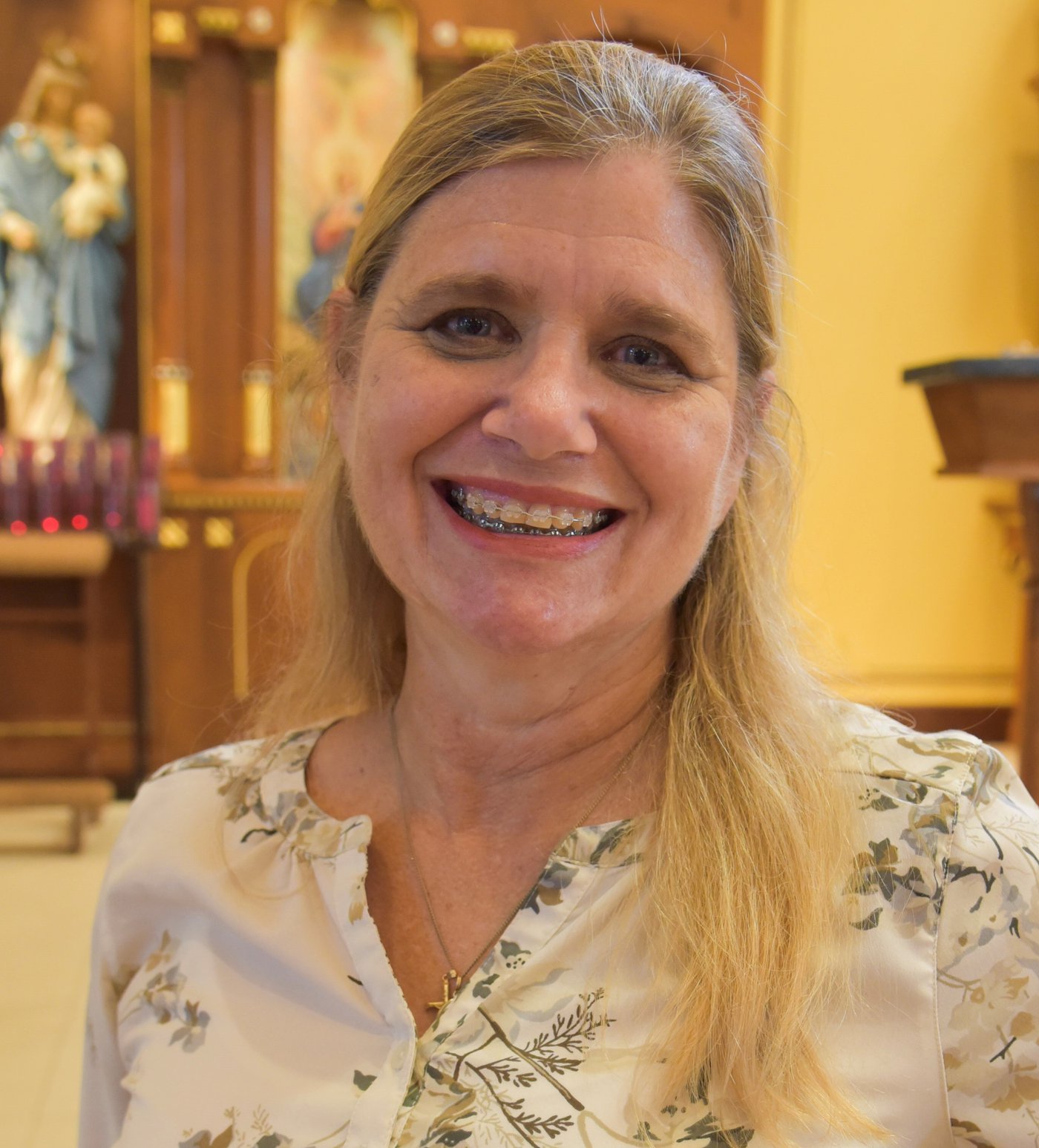 Since 2009, Kerrie Ritchey has been our 6 & 7th grade Faith Formation Director. In addition to working at St. John Neumann, Kerrie is also a Catholic School teacher with a Masters' Degree in Education. One of the reasons Kerrie loves working at St John Neumann is that she is able to share her love of the Catholic faith with many families in our parish, whether it is through the volunteer activities of others who make Middle School Nights possible or it is with family members of Middle School students, or any number of other volunteer opportunities in the parish. Kerrie's involvement in Youth Ministry became a family ministry, involving Kerrie's husband Doug and their three children, Maria, Jacob and Elena. All of them have grown in their faith and have shared their faith with others, both here at St. John Neumann and beyond, now that the kids are grown and have families of their own. One of the many fruits of this family involvement has been that so many others have also volunteered with their children and spouses over the years. It is such a beautiful thing to see God at work here at St. John Neumann.
Bob Steinbauer - Director of Children's Faith Formation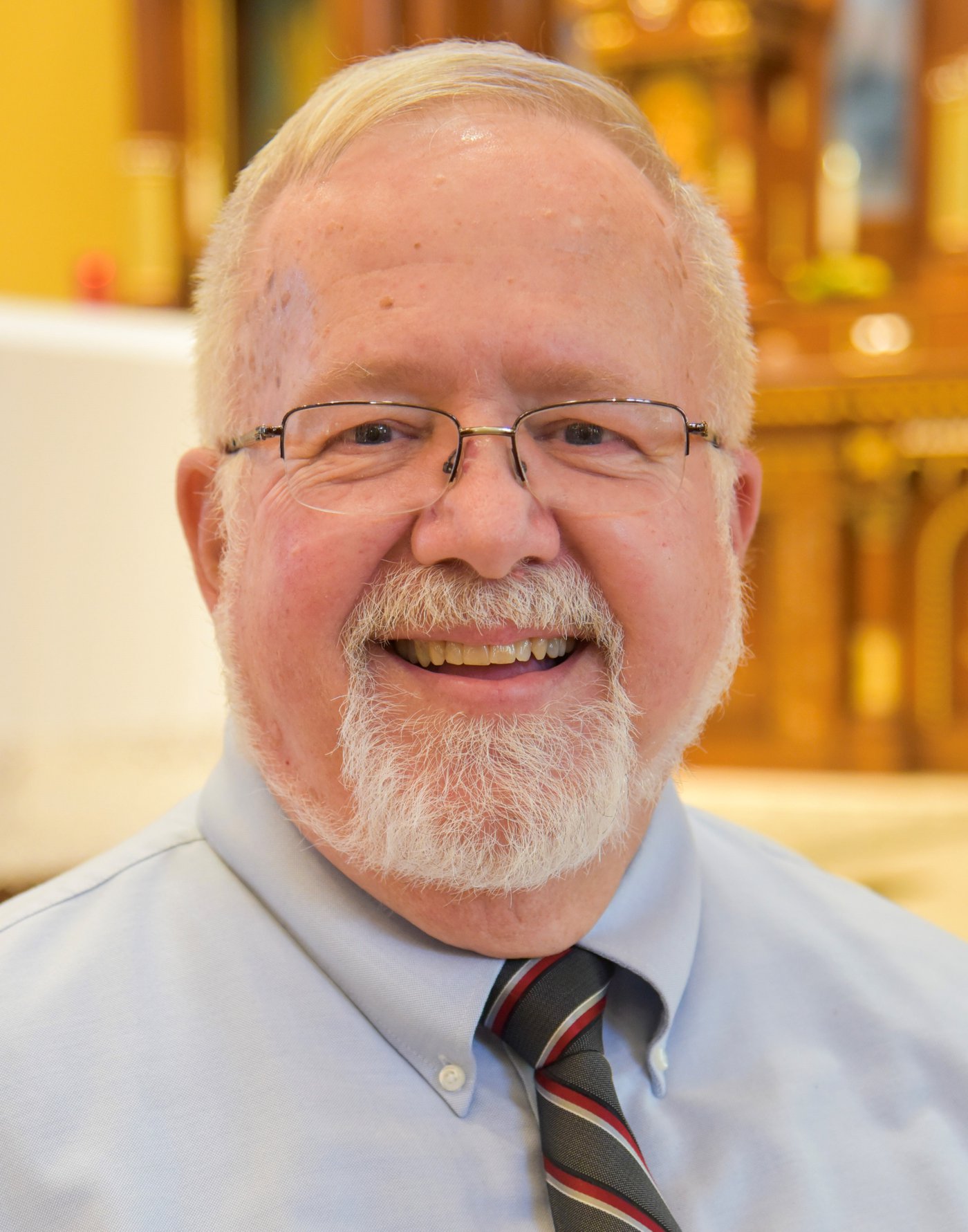 Bob holds a MA in Theology from the University of Dayton. He has been a Catholic High School Teacher and DRE for 38 years – 21 years here at St. John Neumann. Married to his wife Rosemary for 38 years, they are blessed with four children and seven grandchildren. He has worked in four other parishes and has never witnessed so many parishioners with "disciple-like" faith in one parish as he has here at SJN. He feels very blessed to be here!
Paul Stokell - Director of Adult Faith Formation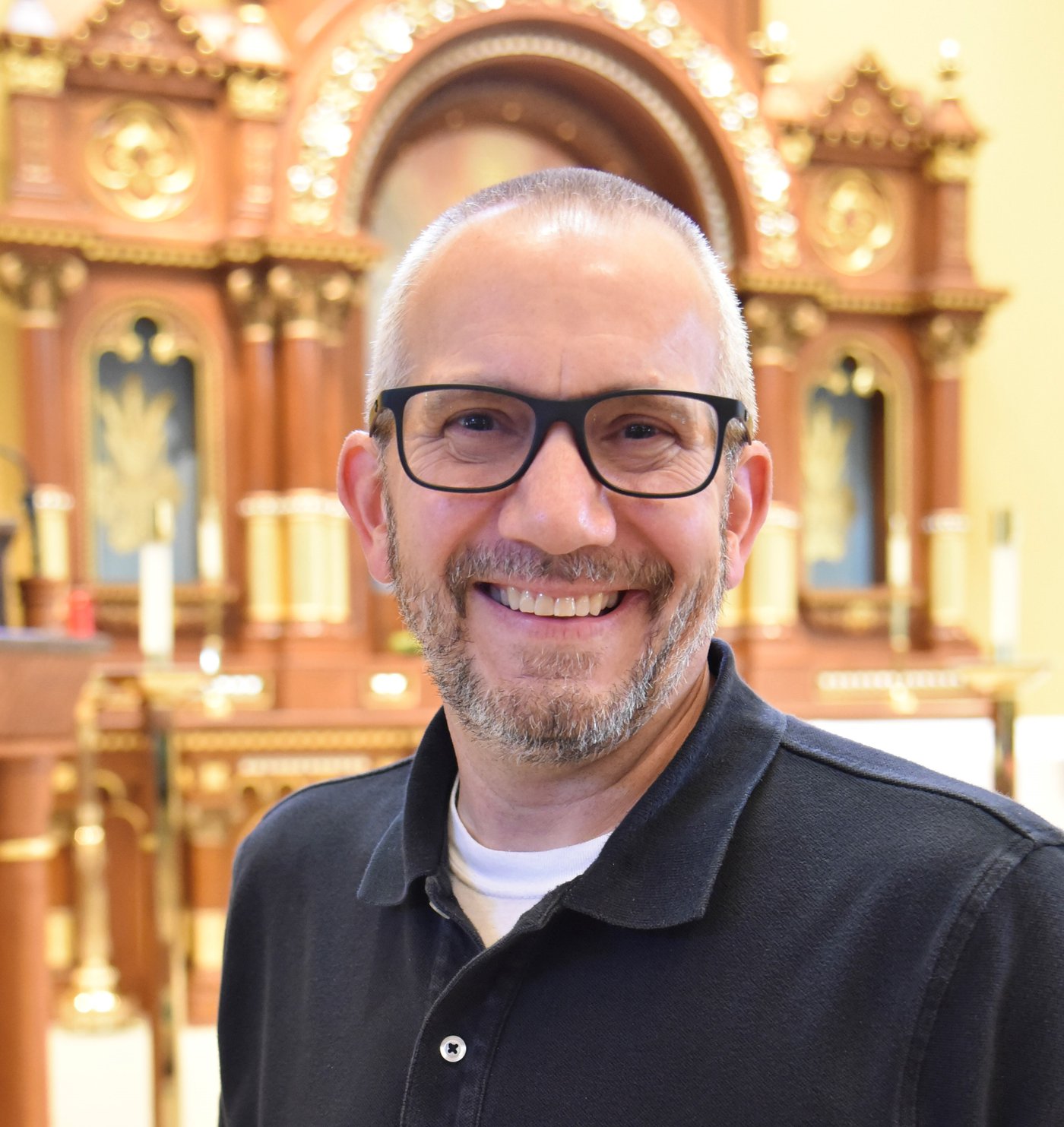 For nearly 25 years, Paul has served the Church in parishes and schools across the country. Before coming to SJN in 2015, he taught Theology at St. Francis deSales High School and at Ohio Dominican University in Columbus.
Paul earned B.A. and M.T.S. degrees from Saint Meinrad Seminary and School of Theology in Indiana. He is certified in Liturgy and Catechesis by the Archdiocese of Louiville, KY and the Diocese of Columbus. He also holds an Ohio teacher's license (with English Language Arts endorsement). Paul is married to Kimberly, and they are parents of Abby (24), Ian (20), and Emma (13). He enjoys reading on leadership, current affairs and the contemporary Church, and spending time with his family and their three dachshunds.
Christina Weber - Director of Marriage and Family Life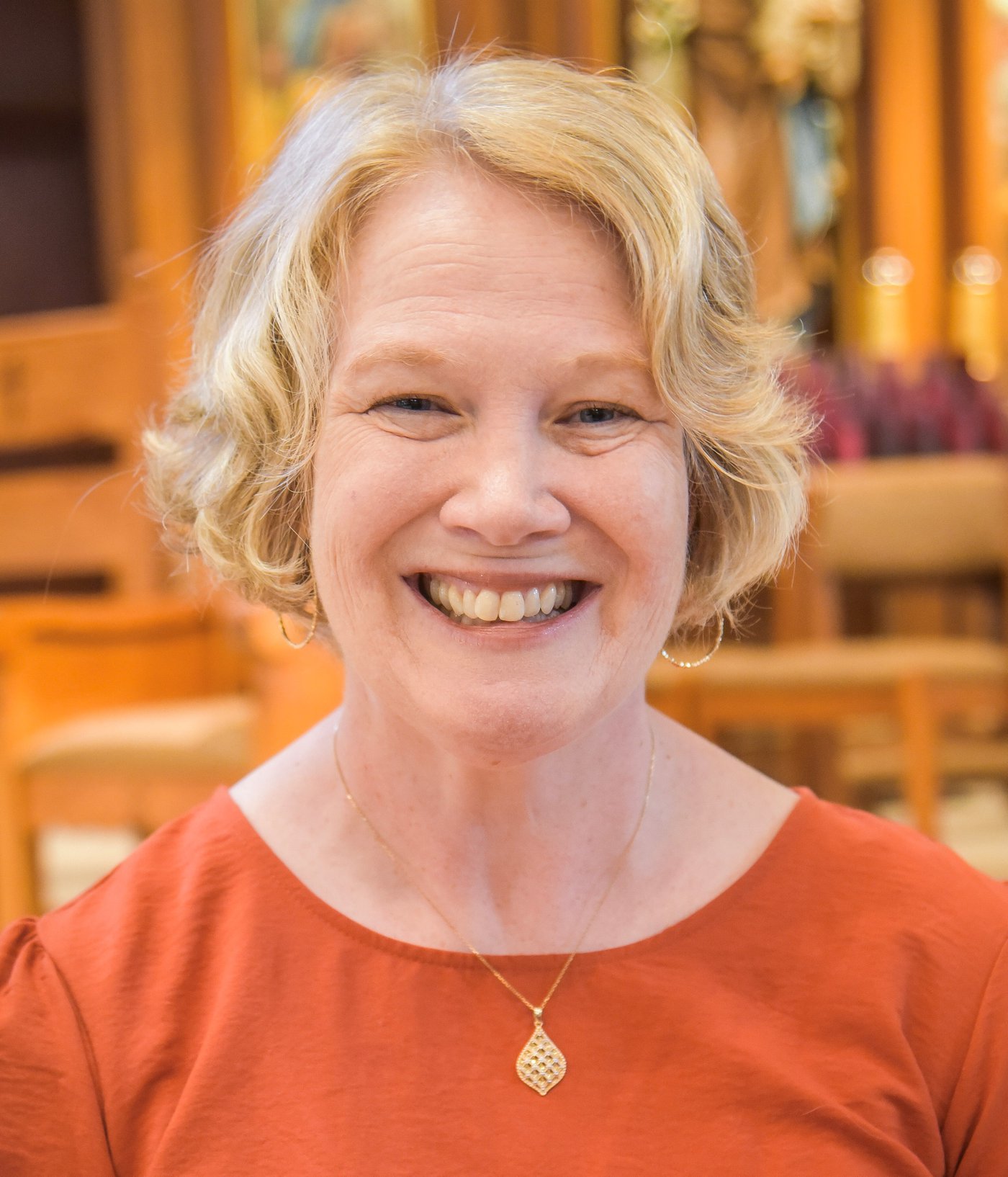 Christina Weber, along with her husband, Neil, and their family have been attending St. John Neumann since 2009. Before joining the parish staff, Christina volunteered with the annual women's retreat, helped prepare engaged couples for marriage in her role as a Natural Family Planning instructor, created and ran the Mommy and Me program, and facilitated Mom's Morning Retreats. Christina has also served as the pastoral coordinator for the women's discipleship group, Walking with Purpose. Christina has a Bachelor's degree in Religious Studies from the University of Dayton and also had three years of formation training with the Carmelite Sisters of the Divine Heart of Jesus. Besides being passionate about all things Catholic, Christina loves being with her family, reading, gardening, and getting to know people.
Maintenance Team
Mike Gibboney - Director of Maintenance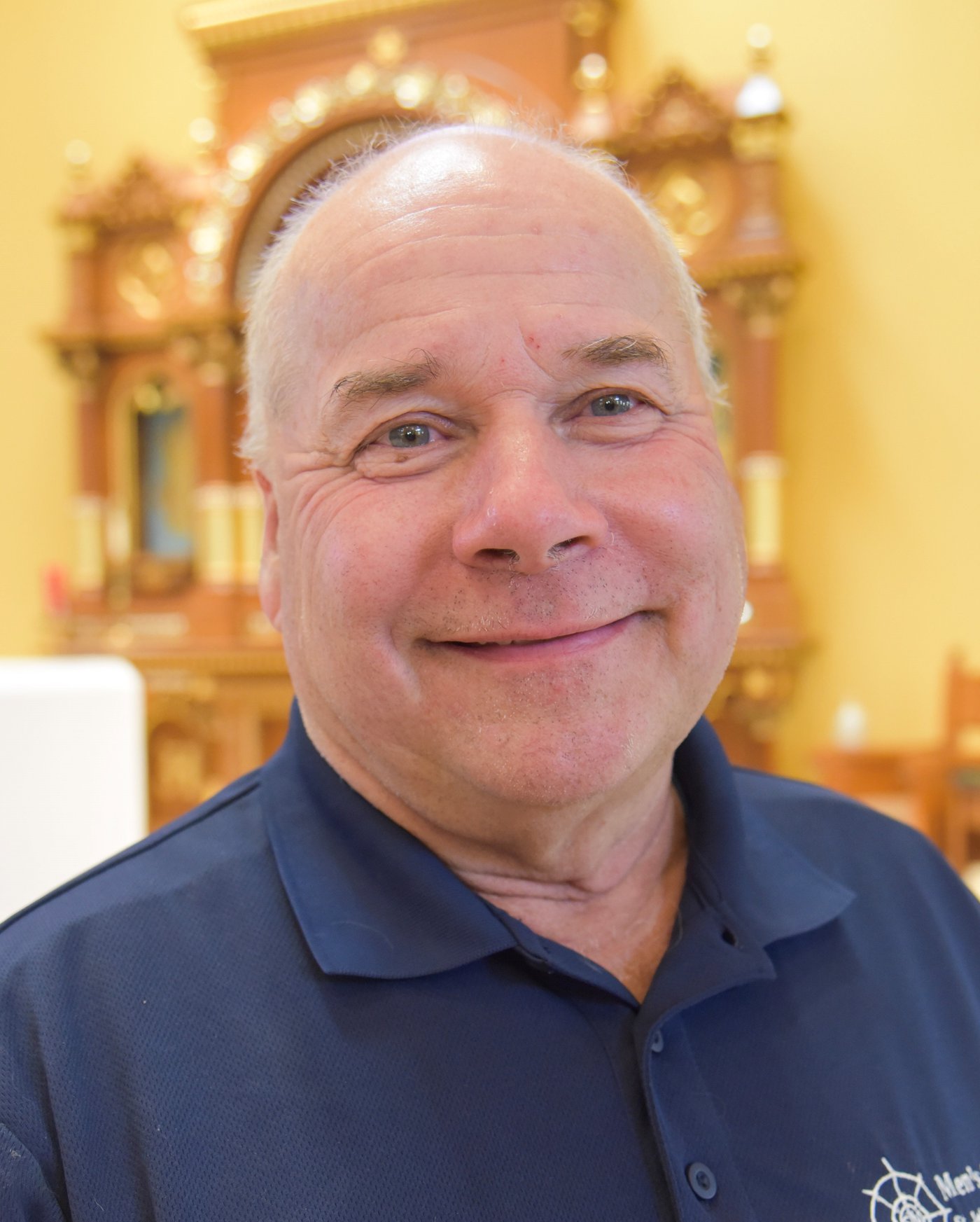 Mike comes to us with 34 years of maintenance experience within the Columbus Diocese. Mike spent 6 years with St. Pius the X in Reynoldsburg and 28 years at St. Matthew in Gahanna. Mike has 4 children and 2 grandchildren. He enjoys spending time with his family and grandkids and riding his motorcycle.
Sonya Delaney - Kitchen Manager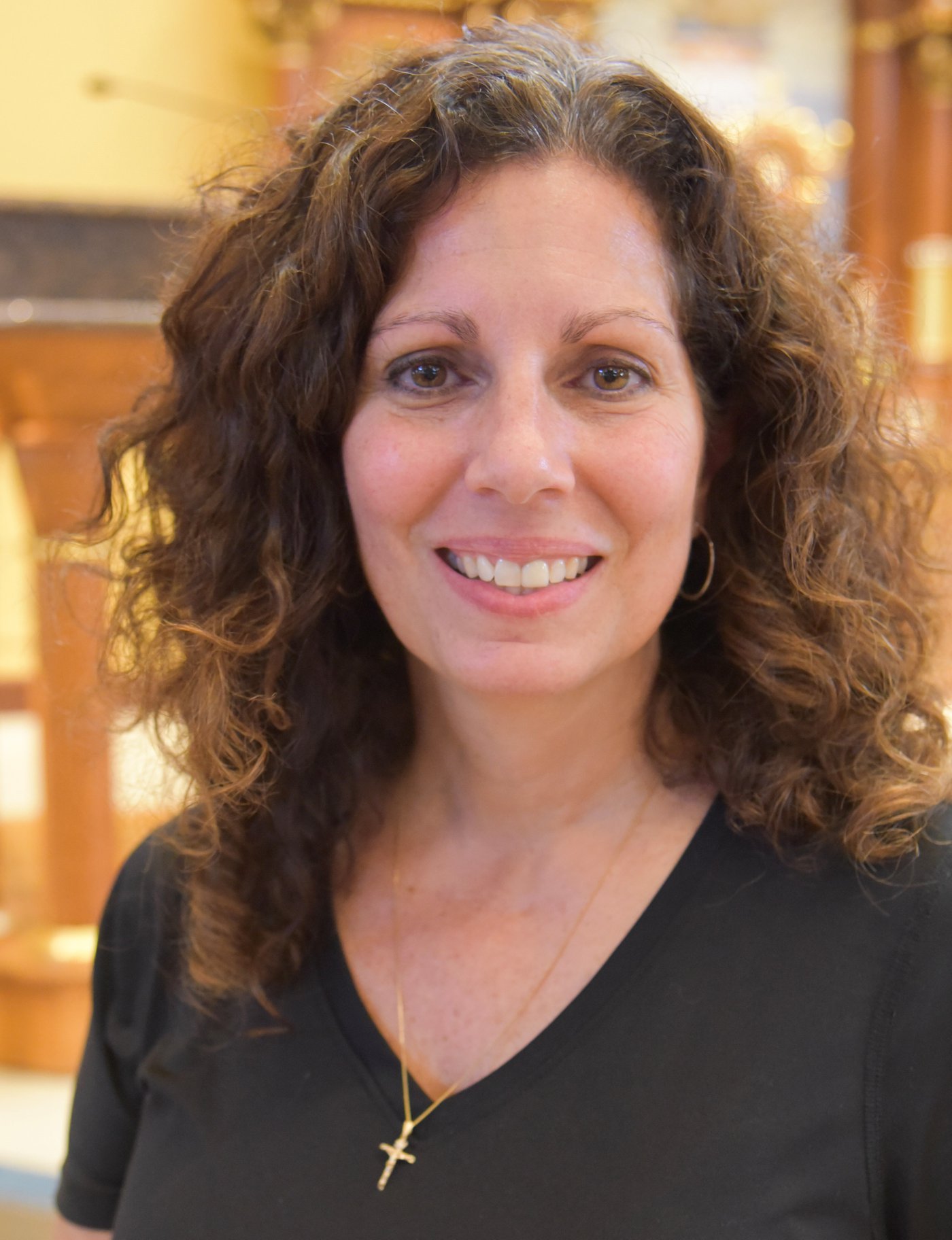 Carol Schauer - Custodian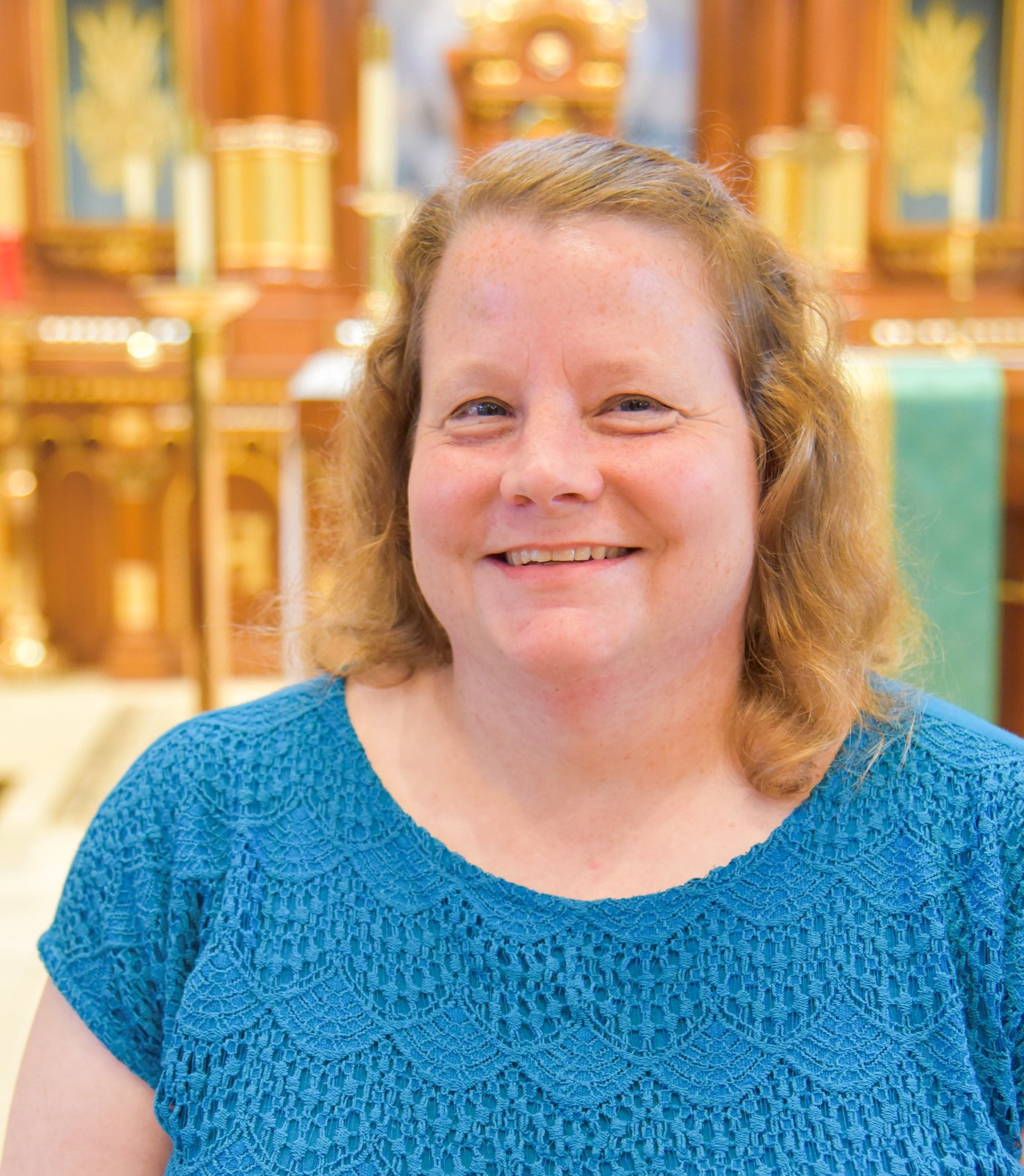 Hi, my name is Carol Schauer. I am a custodian for S.J.N. Married to Randy. Mother of three. I have a background in Recreation & Wildlife. Focusing on Interpretation. I also completed the National Ranger Training Institute. I worked for the U.S. Forest Service in California & Michigan. Before moving back to Ohio and starting a family. My time is spent working here, at Dog-Gone Wildlife, or playing chauffeur. Football, Baseball, Softball, Scouts, and 4-h. I also love spending time with my animals or reading.
Select photos courtesy of Amanda Mahle