Sunday Mass Schedule
Saturday Vigil Mass 4pm
Sunday 9am, 11am, 5pm
Weekday Mass Schedule
Monday, (beginning October 3) 11am
Tuesday, Thursday 6pm
Wednesday, Friday 11am
First Saturday of the month, (beginning October 1) 9am
First Fridays and Divine Mercy Devotions
Confession at 10am the First Friday of each month, followed by Weekday Mass at 11am and Divine Mercy Devotions immediately following Mass
Road Construction Details
Road Construction Update
Beginning Monday, August 29, there will only be one entrance from SR 36/37 into the SJN parking lot, and only one separate exit onto Carter's Corner Rd.
There is no entry from the 36/37 & Carters Corner intersection.
Enter the parking lot from route 36/37 or, if traveling from the north on Carters Corner, you can turn right and enter the parking lot near the rectory.
There is NO EXIT from our parking lot onto SR 36/37.
The only exit will be to head north onto Carters Corner (left out of our parking lot near the rectory), traveling north until Rosecrans Road (to head east toward Sunbury) or to Wilson Road (to head west, back to N. Galena Road, or to go east to Blue Church Road). If heading east, consider turning right onto Blaney Road from Rosecrans and then turning right onto State Route 61. The intersection of Rosecrans and Route 61 has been reported by some parishioners to be difficult.
Delaware County anticipates the construction will be finalized around November 1.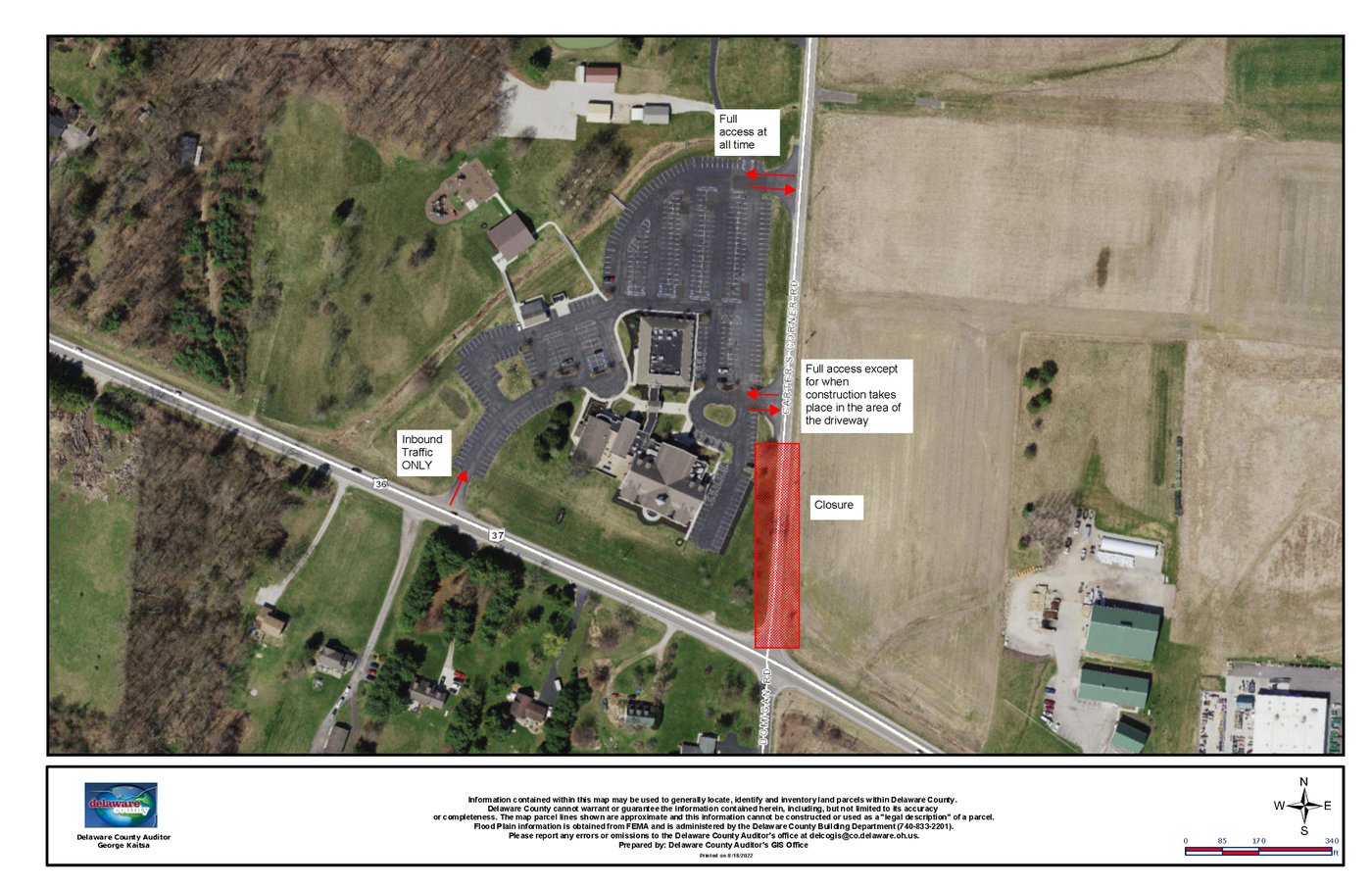 Liturgical Ministry Schedules
Thank you for serving at the weekend and weekday Masses. If you need to request a substitute for your assignment(s), please visit our Ministry Scheduler Pro program or email the scheduler.
Please arrive 15 minutes early to Mass and sign in at the podium near the Neumann Room.
Confession Times
Tuesdays & Thursdays 5:15-5:45pm
First Fridays 10-10:45am, 6:30pm-7:25pm
Saturdays 3-3:45pm or by appointment
Confessions are heard in the Neumann Room and in the confessional at the back of the church.