Young Adults at St. John Neumann
Are you a recent college graduate, a young professional, married or single? You are invited to join our Young Adult community! We are a group seeking to grow in faith, community, and friendship as we connect, pray, study and serve together. Please join us for our upcoming events! Contact Kate Giddens with questions.
Women's Small Group
Our Women's Small Group meets on Tuesday evenings, 6:30-8:30 pm in the Neumann Room at St. John Neumann. The Neumann Room is across from the main doors of the church, just off the Gathering Space. This group is facilitated by Alyssa Castrocone. New people are always welcome, so stop in soon and join us!
Agape Series
We'll be meeting with the young adults from Church of the Resurrection in New Albany. Bring a friend or two with you or join us on your own!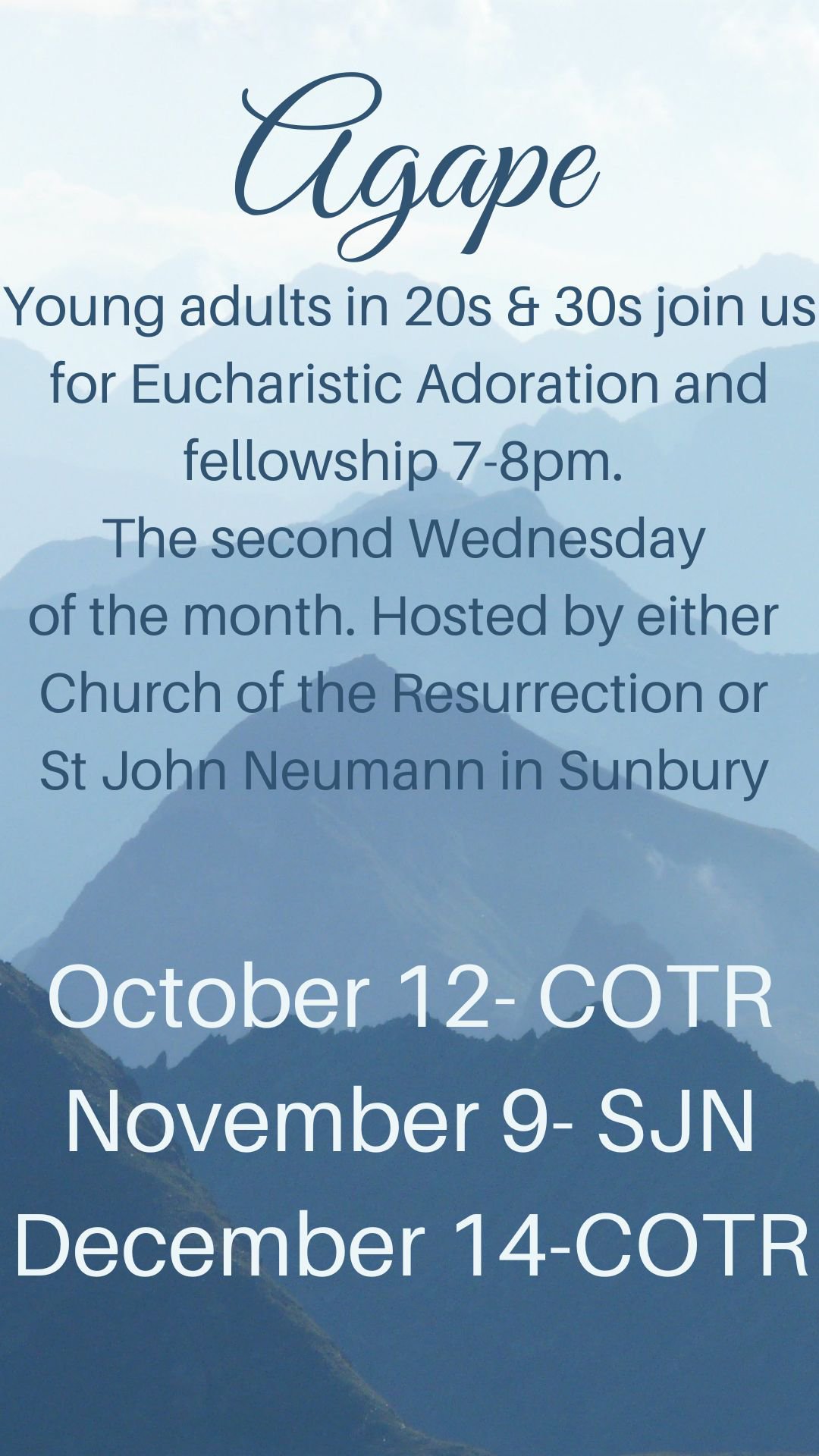 Columbus Catholic Young Adult Conference
October 15, 2022, St. John Neumann Catholic Church
The Columbus Catholic Young Adult Conference is a Catholic conference in the Diocese of Columbus that seeks to empower young adults to transform their communities through their identity in Christ. We invite you to join us and experience this amazing conference!